Global Fund for Women that supports women movement for gender justice, equity and equality worldwide, in a long-term partnership with Ntulume Village Women Development Association (NVIWODA), has enabled the organization to tremendously change the mindset of women in various districts in Uganda.
In Gomba District – Kabulasoke, NVIWODA under the food security project, and applying various empowering interventions, ranging from entrepreneurship, agricultural education, creating awareness on gender, land rights, awareness on preventing domestic abuse in relationship, ICTs and supporting the farmers with productive farm tools, seeds,to enhance food production in addition new resource-based modern farming practices and low-cost rain water harvesting tanks technologies has been introduced.
This is aimed at holistically enabling poor rural woman farmer to fully gain knowledge insights that could lead them to overcoming poverty, prevent poor health and sustainably curb down food insecurity.
Educating and supporting the rural women farmers, developed a changed mindset, through using the ladder of life to define the wellbeing of women through education, physical support, mentoring, encouraging and increasing awareness on issues of food insecurity and climatic changes, which were identified during the various baseline and impact surveys combined with various focus group discussions with farmers. All these strategies of interventions are improving effectiveness towards changing the mindset of a rural woman and move her to another ladder.
In these pictures women are discussing how their lives has been three years ago and how it has changed now due to applying good farming natural organic practices, and growing varieties of vegetables using multi storied gardens and other backyard basket gardens in addition to food crops.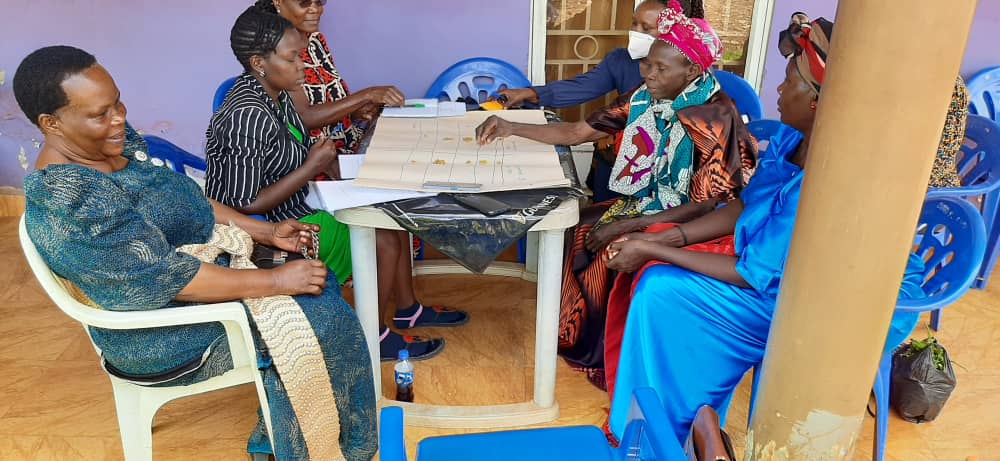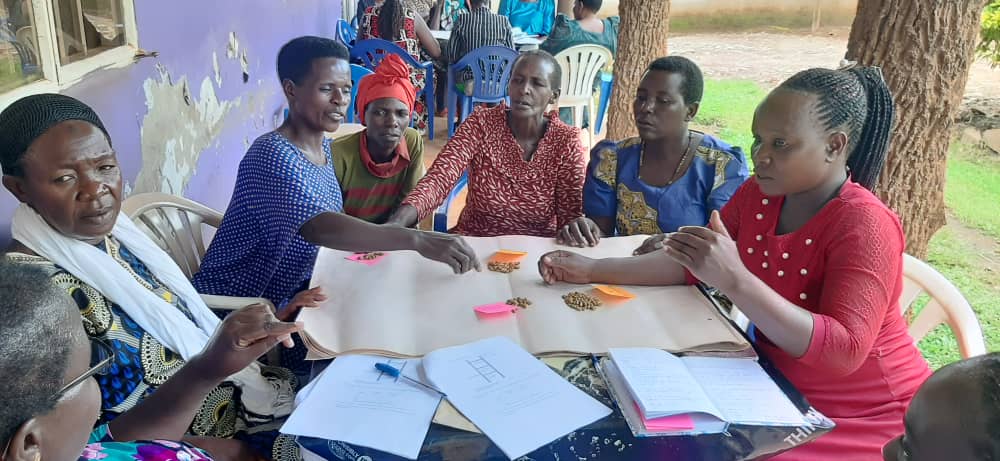 In order to achieve positive actions from the women farmer beneficiaries, the NVIWODA team traverses the 11 Parishes of Kabulasoke to closely monitor the food security project.
Women testify that in their community, they are quite unique as they lack no food, because they grow varieties i.e. cassava, sweet potatoes, bananas and vegetable, in addition to coffee for income generation. "We also rear animals to able us acquire manure to fertilize our soils "they said.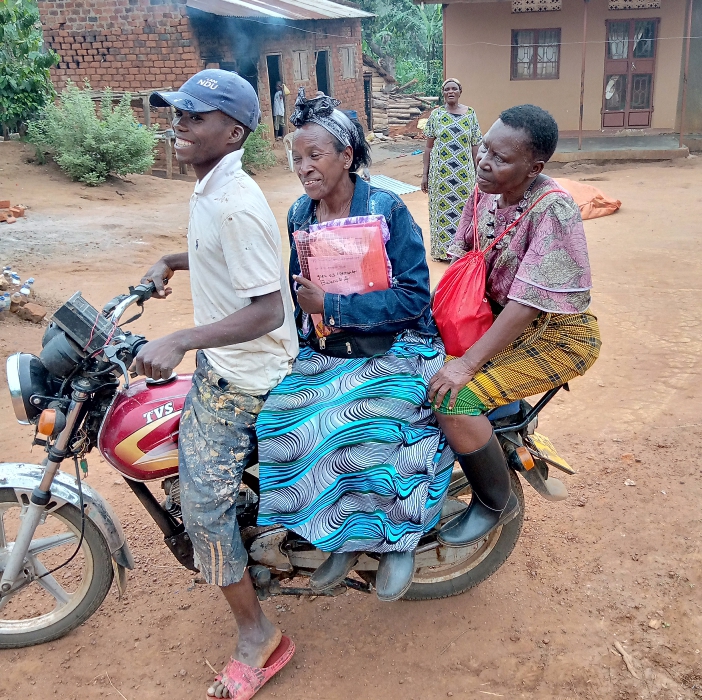 Read More